Feeling overwhelmed managing your courseload this semester? You're certainly not alone. Managing conflicting class schedules, limited access to internet devices (do schools really expect every member of the family to have their own laptop!?), and a lack of quiet space to study in all contribute to a stressful learning environment.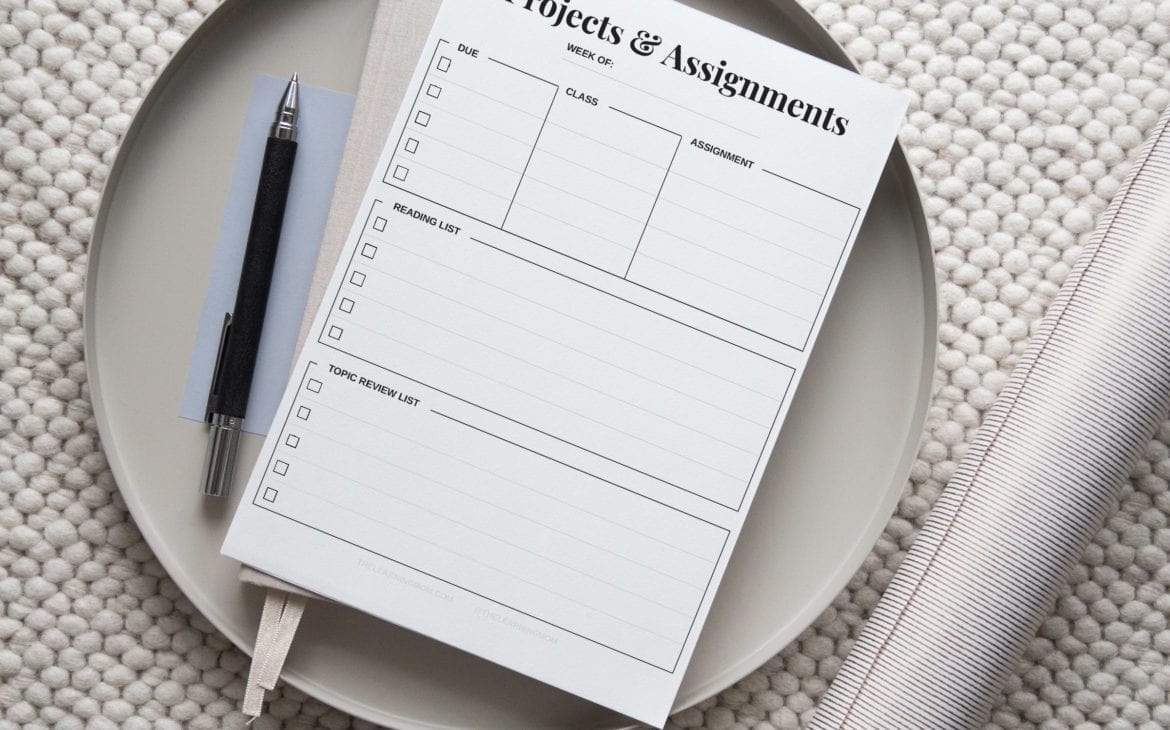 That's why I've created a FREE downloadable planner specifically for non-traditional students to help you:
Gain focus on your priorities
Plan out your month, week, and day
Flexibly dedicate your time towards what matters
Feel in control over you and your loved ones' schedules
The 4-page planner can either be printed out, or digitally completed by each member of your little tribe. That means that you'll have a better idea of what you, your kids, and your partner need to accomplish. Less time frantically jumping from one minor task to the next, and more time focussing on what really matters.
The planner includes dedicated sections for:
Your Month at a Glance
What's on your radar
Needs vs Wants
A daily schedule
Upcoming Projects & Assignments
Reading List
Topic Review List
Daily focus
Small tasks
Personal to-do list
Work/school to-do list
Self maintenance
... and more!