If you've been keeping up with me online, you'll know that I'm passionate about a few things, including sustainability and supporting female-founded local businesses. When it comes to clothing, I've made it my goal to only purchase either used or quality locally-made pieces that I love. To make things easy for you, I've put together a list of some of my favourites to shop for!
Everyday Staples
If you're after some simply gorgeous pieces to add to any wardrobe, look no further! Buttercream Clothing makes the most incredible sustainable cardigans I've found, and their t-shirts are beyond comfortable. Think soft and casual while actually keeping you warm! Here I'm wearing their Hooded Coat in Plum. Did I mention that it has massive pockets and a hood that can even fit a thick ponytail!?
Leggings
Anyone else living in leggings these days? I found it hard to find practical ones with deep pockets that could fit my phone in them. Thankfully, I came across Miik's Seana Pocket Legging! The higher waist is perfect for exercise or can be folded over if you prefer a lower fit. Am I wearing them right now? Yes. Am I going to be wearing them again tomorrow? Probably.
Sweaters
Want to know who basically lives in sweaters for most of the year? This girl. If you're looking for something that goes with everything and is vegan (aka sans wool)? Happiness Is... makes sweaters that have something for practically every interest, with an emphasis on gratitude. You can even order customized group sweaters! Their bamboo fabric is layer-able for the colder months, yet breathable enough to wear any time of year.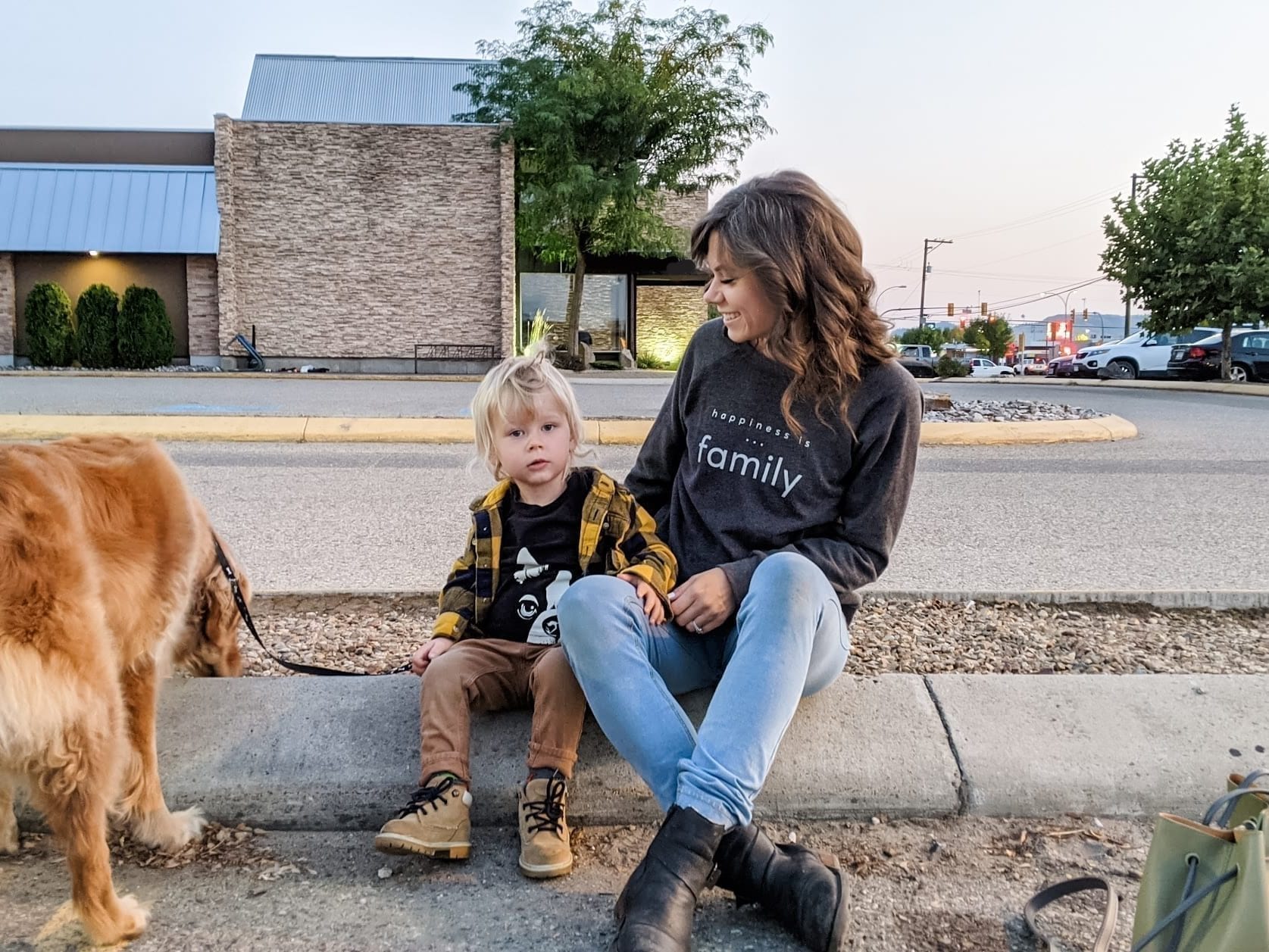 Toques
You've heard me rave about GreenBean.ReLoved before, and for good reason! Their toques are made of up-cycled textiles, making every piece completely unique! Their durably knitted, warm, and are an absolute must for the colder months.
---
What are you wearing during the colder months?