Planning a meal that is both healthy and cheap is freaking hard enough. Add in a picky eater, and it can feel like you're fighting a losing battle. But Beth Moncel of Budget Bytes has your back! Frustrated and unwilling to eat ramen noodles every day, microbiologist Beth started tracking every penny she spent on food to see if there were any small corners that could be cut. And that's when everything changed. The simple act of tracking her food costs was absolutely transformative. With all the data in front of her, she was able to see where her money was being wasted and where she was getting the most value. Beth began planning her meals and grocery lists around budget savers and avoiding budget sinkers. She started experimenting with new recipes, discovering new foods, and finding new ways to keep her stomach satisfied while still spending less. Her website includes hundreds of affordable recipes, basic cooking foundations, and tools like 'How to Calculate Recipe Cost'. These recipes are crafted to help stretch your dollar and be sure to have your kids asking for seconds!
I'm a big fan of savory breakfast dishes and this Spinach Mushroom and Feta Crustless Quiche might be my new favorite! It's very filling (without giving me a carb-hangover), and it's chock-full of vegetables. There are endless possibilities for customizing the filling, plus it reheats well in the microwave for a quick dinner! We've been making this weekly, using this as the perfect breakfast on busy mornings.
---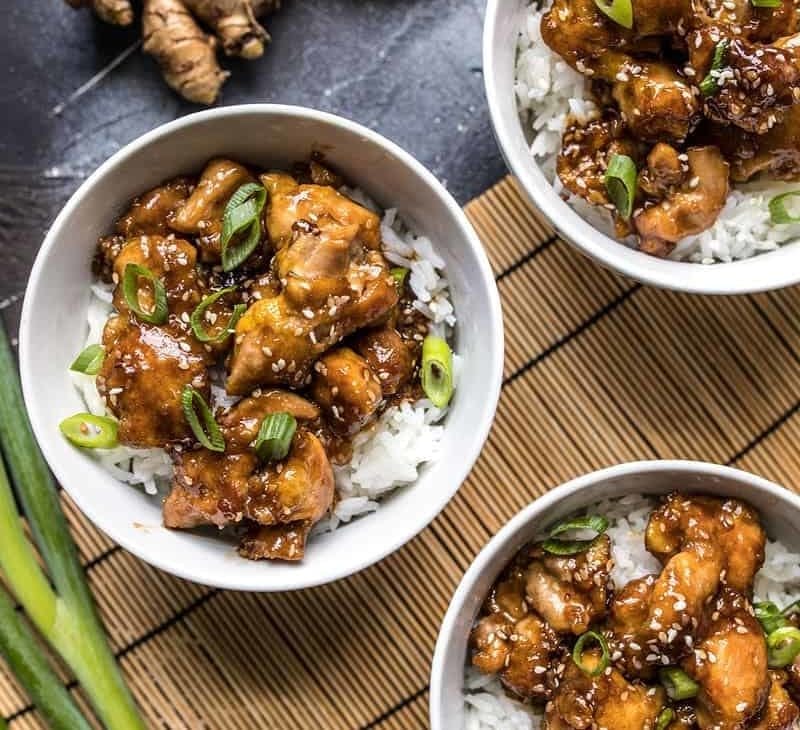 The delicious sauce takes only a few ingredients, all of which you can keep on hand indefinitely (keep your ginger in the freezer). You know, just incase you need some sesame chicken like, now. Oh, and this take-out fake-out sesame chicken works great for your weekly meal prep, too!
---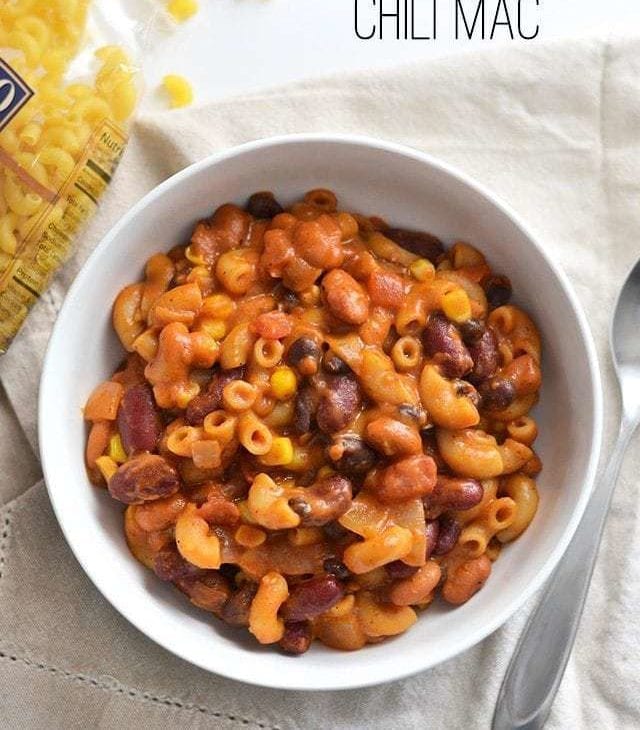 This rich and comforting One Pot Vegetarian Chili Mac and Cheese is the perfect quick and easy weeknight meal. Works great for meal prep! This pasta not only saved my life as far as filling me up on an extremely restricted budget, but it was SO GOOD!
---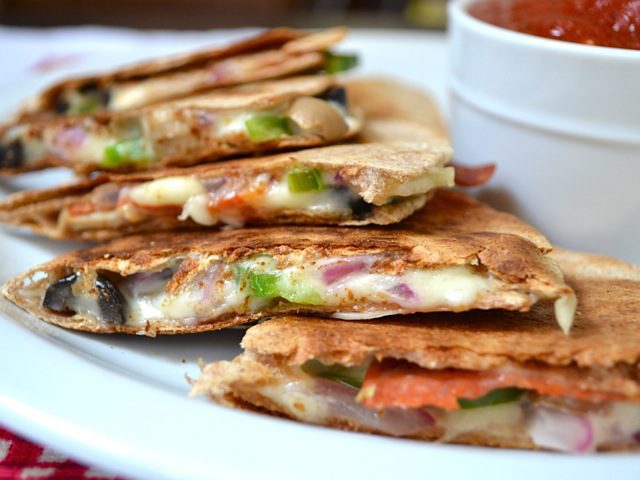 Pizzadillas would be a really fun snack for kids to help prepare. Put the ingredients, or "toppings", out and let the kids build their own pizzadillas! Then just crisp them up in the skillet, slice them, and let the kids dip the wedges in the sauce! Make it vegetarian, greek, pepperoni-lovers, cheap, expensive, whatever. Keep the toppings prepped and in resealable containers in the fridge and then just build the pizzadillas fresh each time. They only take about 5-7 minutes in the skillet.
---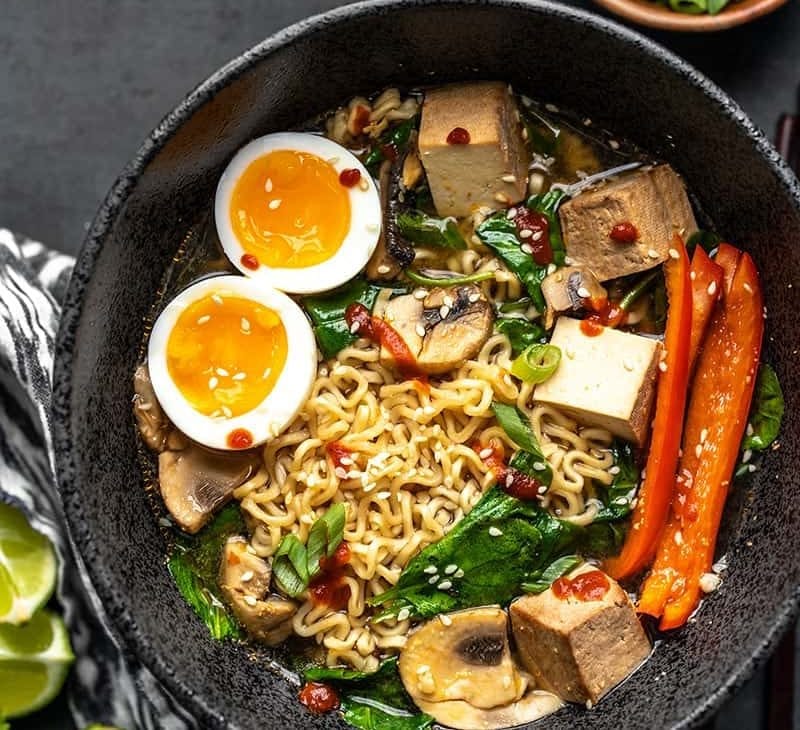 When all you have (or want) is one of those little cheap packets of noodles, you can upgrade instant ramen to make it a legit meal AND use up the leftovers in your kitchen at the same time. If you don't have any vegetables in your fridge, stop by the salad bar at your local grocery and grab a small handful or two of your favourite vegetables. That way you don't have to buy a whole package of each one. You can also score proteins like tofu (see photo above), egg, or rotisserie chicken to toss in there.
---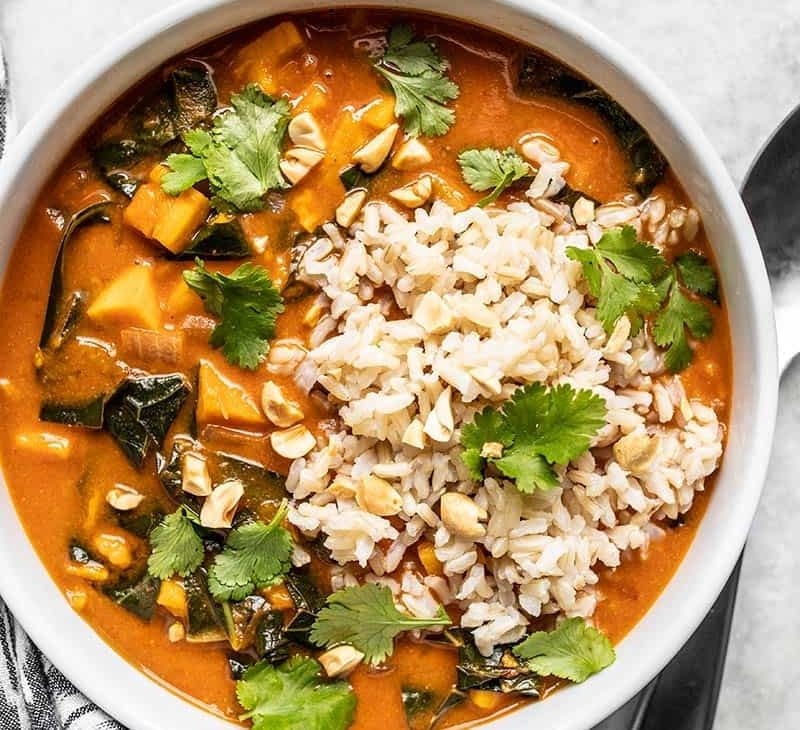 This stew, inspired by several peanut-based stews made in West Africa, is seriously DE-LIC-OUS!! This rich and creamy tomato-peanut stew is so incredibly flavourful, super comforting, and is truly a meal in a bowl. You're going to love this flavourful stew! The flavours are simply incredible. While most versions of this dish are made with chicken, I made a few subs to make it vegan, but I promise you won't even miss the meat.
Do you and your kids love one of these recipes? We'd love to hear all about it in the comments below!